Design your Sustainable Product with the ecoDesign Sprint

Gestalte Dein nachhaltiges Produkt mit dem ecoDesign-Sprint
---
Who are we / Wer sind wir ?

We are members of TU Berlin and Fab Lab Berlin who cooperate in a project on introducing sustainable product creation in Maker Spaces.

Wir sind ein Team der TU Berlin und des Fab Lab Berlins, das gemeinsam das Thema nachhaltige Produktentwicklung in Maker Spaces einführt!**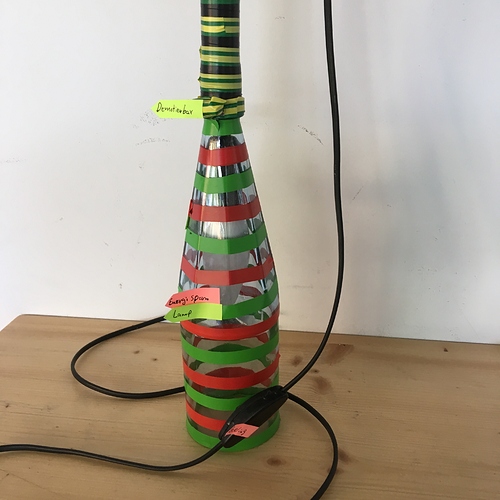 What will we do / Was werden wir machen ?

Learn how to think like an eco designer! We will lead you through the product creation phase of a sustainable product within three design sprints: basic sprint, eco sprint and product sprint. /

Lerne wir ein Eco-Designer zu denken! Wir führen Dich in drei Design-Sprints durch den Entstehungsprozess eines nachhaltigen Produktes: den Basis-Sprint, den eco-Sprint und den Produkt-Sprint.
Time, Place & Supplies / Zeit, Ort und Ausstattung
Wir brauchen ein paar Tische mit Stühlen und Flächen, an die wir mit Kreppklebeband Poster heften können. Die Session wird 45 Minuten bis 1,5 Stunden dauern, abhängig von den Teilnehmenden. Wir bieten den Workshop am Freitag von 10-15 Uhr zu jeder vollen Stunde an.
ZEIT: Freitag 10-15 Uhr
ORT: Infralab Lab
Contact / Kontakt
Antje Klemichen / Ina Roeder
ina.roeder@tu-berlin.de
0177/8539300 (Handy Ina)