We will send out Video Messages every day to inspire the community, give common ground and present problems and also cases.
We will have some "high profile" speakers. But what is a "high profile" speaker – this is not up for us to decide. But you too. So you are very welcome to record a video message yourself and share it with the community.
The ideal video message is 5 min long and presents inspiring and thought provoking questions, problems or also ideas related to Open Source &/Circular Economy.
If you think about recording an OSCEdays Video message get in touch with Sam Muirhead @cameralibre . He might help you with some basic stuff like suggestions for an intro sequence or where to upload the video.
Tutorial and more info - how to record a 5min Video Message for participants of the OSCEdays
(Design Resources are available here)
Looking forward to your videos!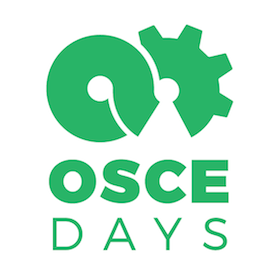 ###Related Discussion
Check related discussion