Category of the OSCEdays Board Of Stewardship. What is the OSCEdays Board Of Stewardship?
–
---
DOCUMENTATION: From June 2015 till January 2016 this category was called "OSCEdays Future" and dedicated to develop the OSCEdays Foundation/Organisation. This is what the topic looked back then:
---
##Develop with us: The Future of the OSCEdays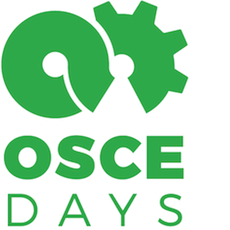 One of the strongest things during the OSCEdays June 2015 was the general feeling everywhere in the community "This is just the beginning". And I and we feel the same.
So now we have to figure out as a community: "The beginning for what?"
What are the OSCEdays? What comes next? Where will we go? What will we do?
In this category "OSCEdays Future" we will have an open discussion about this. Please join and contribute ideas, questions, visions and wishes for the future of the OSCEdays:
How do we get from this to a collective experimentation and development of an Open Source driven Circular Economy in a global community?
Please share your thoughts.
##TECH UPDATE:
You can start to watch this category and you'll receive Email notifications when something new is posted. Here is how you do it.
(I will do)