Who are we / Wer sind wir ?
We are Runa and Enrico. Runa is a fashion/food activist and sustainability educator. Enrico is a software developer with a knack for social entrepreneurship.
https://www.enricoscherlies.com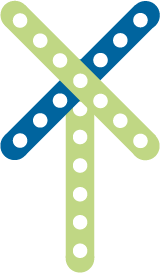 What will we do / Was werden wir machen ?
We will develop an app prototype! We already have an app idea and want to bring it to the next level with you. So we will boil everything down, create a concept of the user experience and build a prototype.
App Ideas:

Functionality:

Take challenges and play against each other or in groups!
Do Challenges to lead a more sustainable and healthier lifestyle.
Examples: (1) Take the train instead of flying. (2) Ditch single use plastic bags and join the trend of eco-bags. (3) Stop buying water and carry a reusable bottle in your bag. (4) Eat more beans, less burgers.
Challenges will be rewarded with a score.
Compete with others in a certain peer group (School, Work, Friends, Family, or even global?)
Group-challenges: Groups compete with other groups. (It's like challenge-ception: Group Challenge made out of individual challenges.)

Core:

The challenges and scoring will be crowdsourced: Everyone can submit a challenge with a score. Everyone can then also rate the challenge so that the score will be an average. Rating a challenge might happen according to. (Difficulty, Sustainability Impact, Felt Impact)

Dashboard:

See the personal and collective global impact!
Time, Place & Supplies / Zeit, Ort und Ausstattung
TIME & PLACE

Saturday, June 16, 14:30

@Infralab WS3, OSCEdays Berlin 2018
–
Time: 2h
Tables
Wifi
Sticky Notes
Marker
Whiteboard
Design Thinking Prototyping Equipment (Paper, Scissors, Glue and other "Bastelmaterialien")
Contact / Kontakt
You can contact either of us:
Runa: runa@refashionrefood.org
Enrico: contact@enricoscherlies.com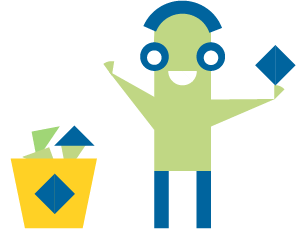 Open Resources / Offenes Wissen
Sustainability
"The Doughnut": A safe and just space for humanity, by Kate Raworth, Senior Researcher at Oxfam Great Britain, presents a visual framework – shaped like a doughnut – which brings the concept of planetary boundaries together with the complementary concept of social boundaries, creating a safe and just space between the two, in which humanity can thrive.
(1)
https://www.oxfam.org/en/video/2012/introducing-doughnut-safe-and-just-space-humanity
(2)
http://www.stockholmresilience.org/research/planetary-boundaries/planetary-boundaries/about-the-research/the-nine-planetary-boundaries.html
The Living Planet Report provides possible solutions – including the fundamental changes required in the global food, energy and finance systems to meet the needs of current and future generations.
http://wwf.panda.org/about_our_earth/all_publications/lpr_2016/
Coding
Learn web development (Useful to create apps!) and help non-profits:

---
Greetings
Runa & Enrico