Hi @BoST
I think we should send a newsletter about the first Writers Weekend tomorrow and publish a call on our blog. I created a text for this. If one of the native speakers got some time pls. correct the language. Feedback welcome.
---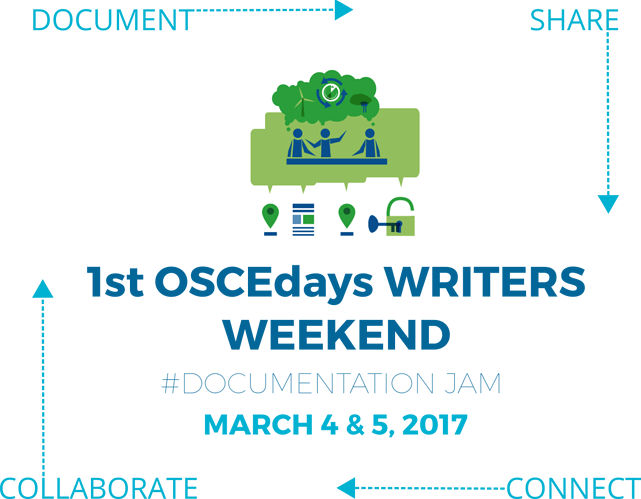 #Open Call For Participants – OSCEdays Writers Weekend No1
We are excited to invite you to the first OSCEdays Writers Weekend. This is
a two-day collaborative online event dedicated to documenting circular economy solutions.
Do you have an interesting project or idea, or have knowledge that helps people across the globe to get on the road and experiment, play with or implement a circular economy solution? But you never found the time to document it and share properly and start the collaboration. Join us for our 48 hour documentation jam!
The weekend will be an experiment on how we can capture and share all the knowledge that we have built together so far. We will connect through various channels (chat and video) to share ideas, results, progress and to support each other.
All of the contributions will be promoted throughout the OSCEdays community – for example to inspire local event organizers for their local events during the 2017 global OSCEdays event.
Join us. Start to document > connect > collaborate.
Here is the full program of the weekend.
#Call For Cities 2017
And we want to share also a quick reminder, that the call for cities is out there. And the first local organizers already signed up their events - in Bilbao, Singapore, Berlin + + +
Join us.