#Summary - Resumen
Economías Bioregionales is an association involved in projects aiming to strengthen local and environmental economies.
We are working with the following objectives:
Reduction of the amount of Waste in Madrid by Bio-waste community spaces pick-up and supporting community compost-sites.
Fertilization of soil through bio-waste by local farmers in order to save carbon footprint emissions.
Usage of bio-waste to be introduced to local authorities as part of social and environmental policies.
Create a Community currency favoring Circular Economy.
The writing of a DIWO handbook for issuing a complementary currency based on agro-composting techniques.
Experimentation of financying ways for a permanent Social and Environmental Economy.
Economías Bioregionales es una asociación involucrada en proyectos con el fin de fortalecer la economía local y medioambiental.
Actualmente, está trabajando los siguientes objetivos:
Disminuir los residuos en Madrid, estableciendo nodos de recogida de Bio-residuos y apoyando el compostaje comunitario.
El uso de fertilización orgánica por agricultores locales con el fin de reducir las emisiones de carbono.
Introducir a las Autoridades Locales la utilización de los bioresiduos como política social y medioambiental.
La creación de una Moneda Comunitaria que favorezca la economía circular.
La publicación de un libro DIWO para poner en marcha monedas sociales basadas en téctnicas de agrocompostaje.
Experimentar modos de financiación para establecer empleos basados en una economía social y medioambiental.
#Introduction - Introducción
In Spain and other European countries we have a challenger linked with the UE sustainable objectives of the circular economy: to value the organic waste. The aim of our proposal is to implement and experiment ways to give value to the organic waste in a different organic manner, in contrast to what local authorities are currently doing.
En España y otros paises europeos tenemos un desafio pendiente que está ligado a los objetivos de sostenibilidad de la Unión Europea y de economía circular: El aprovechamiento de los residuos orgánicos. El objetivo de nuestra propuesta es implementar y experimentar modos de valorización de los residuos orgánicos, a diferencia de lo que las autoridades locales están llevando a cabo.
We have already run a 5 month pioneering pilot with Madrid Local Council: Madrid Agrocomposta. The network of the pilot was composed by 4 small startup organic farmers as agro-composters managing the organic waste of 4 public schools, 15 vegetable stalls of 2 municipal markets and 200 homes. The results have been impressive, with a global amount of 17,5 tonnes with a very low waste improper (0,2%) and a very small budget.
Hasta ahora hemos llevado a cabo un proyecto piloto con el respaldo del Ayuntamiento de Madrid: Madrid Agrocomposa. La red del piloto estaba compuesta por 4 productores orgánicos encargados de la gestión de los bioresiduos de 4 colegios públicos, 15 puestos en 2 mercados municipales y 200 hogares. Los resultados resultantes han sido muy buenos, con una recogida total de 17.5 toneladas con muy bajo número de impropios (0.2%), contando con un presupuesto muy bajo.
In the following days we will introduce a community currency, called MOL, for exchange of household Bio-Waste with fresh products from the local farmers association AUPA during local agricultural events.
En los próximos días implementaremos una moneda local producto del intercambio de Bioresiduos producidos en casa con productos de las huertas proveniente de la asociación AUPA, que será llevado a cabo en mercadillos agroecológicos locales.
On November 8th, at 18:00h we will meet in MediaLab Prado-Madrid, in order to create the Association "Coopera y Composta" (Cooperate to make compost), for
El 8 de Noviembre a las 18:00h nos encontraremos en Medialab Prado Madrid, con el fin de crear la Asociación "Coopera y Composta".
#You Need For It - Qué hace Falta?
Contact local ecological producers.

Local Market events with producers.

Bio-Waste Container.

Scale for Bio-waste weighing.

Transportation of Bio-Waste to Compost-site.

Bio-Waste Checks with weight related value.

Contactar productores ecológicos locales.

Crear un evento con productores.

Báscula para pesado de los bioresiduos entregados.

Contenedor para Bioresiduos.

Establecer una Moneda de Bioresiduos de acuerdo a los Bioresiduos entregados.
Steps - Etapas
##Step 1 - Before the Event // Etapa 1 - Antes del Evento.
Create a local event with the participation of ecological Producers.

Stablish a value for a Community currency (MOL) based on the amount of Bio-waste rescued.

Spread the event explaining the objective of exchanging Bio-Waste for Ecological products.

Crear un evento agroecológico con la participación de productores locales.

Establecer un valor a la moneda Comunitaria (MOL) basada en la cantidad de bioresiduos recogidos.

Difusión del evento explicando el objetivo de intercambio de Bioresiduos por Productos ecológicos locales.
##Step 2 - During the Event // Etapa 2 - Durante el Evento.
Contact people visiting the market to let them know about the importance of Bio-waste in organic farming.

Perform exchange of Bio-Waste for local products using MOL currency.

Plan different financying ways for Bio-waste recovery for strengthening of local enovironmental and social based economies.

Contactar con las personas asistentes para conocer el proyecto y señalar la importancia de la recogida de Bioresiduos para la agricultura ecológica.

Realizar el intercambio de Bioresiduos por productos locales utilizando la moneda social MOL.

Plantear distintos modelos de financión de recuperación de los Bioresiduos para el fortalecimiento de una economía social, local y medioambiental.
##Step 3 - After the Event // Etapa 3 - Después del evento.
Value interest for local farming and acceptance of Bio-waste collection and related value.

Valorar el interés de la comunidad por la agricultura local y la aceptación de una recogida selectiva de bioresiduos y su valorización.
#Credits - Créditos
Madrid Agroecológico - @MadridAgro

Aupa - Asociación Unidad de Productores Agroecológicos - @AUPA_MadridAgro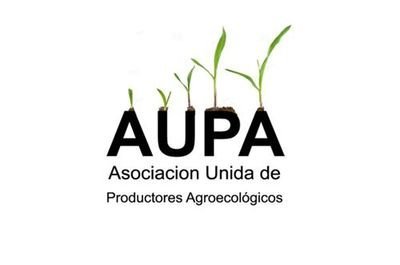 Madrid Agrocomposta