Update: Documentation posted below.


Agora Rollberg hat jetzt einen Community-Garten! Über 40 Neuköllner* verschiedenen Alters beginnen rings um die Halle mit dem Gärtnern in Hochbeeten. Und wie immer bei Agora Rollberg spielt dabei die Frage, wie man damit zu einer nachhaltigen, zirkulären Stadt beiträgt, eine große Rolle.
Am 13. Mai wollen wir Euch zu einem offenen OSCEsaturday einladen. Dort könnt ihr diese Gartencommunity und urbane Gärtner aus der ganzen Stadt kennenlernen, Wissen und Saatgut teilen, etwas lernen, Projekte für die OSCEdays und darüber hinaus ausdenken und euch – wenn ihr möchtet – die Hände schmutzig machen. Der OSCEsaturday ist ein Vorevent zu unseren diesjährigen OSCEdays Berlin, die vom 29. Juni bis 2. Juli stattfinden, funktioniert aber auch unabhängig davon.

Programm / Program
###12:00 – 14:00 Workshop zu (Wurm-)Kompost / Wormcomposting Workshop
Workshop zur (Wurm-)kompostierung mit Happy Designer Erika /

Workshop on (worm) composting with Happy Designer Erika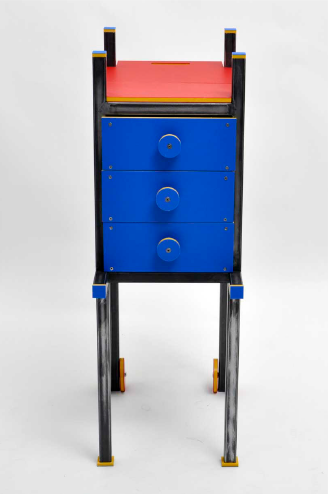 ###12:30 - 14:00 Modulares Kompostklo-Planungssession / Modular Cyceloo Planning Session

@transitionmaike & @Lars2i werden eine modulare 3erlin Grid Version der Cyceloo-Komposttoilette planen. Macht mit! /

@transitionmaike & @Lars2i will plan a modular 3erlin Grid iteration of the Cyceloo compost toilet. Join us.
###14:00 – 15:00 Gemeinsames Mittagessen / Lunch for all
Bringt gerne was zu Essen mit und wir veranstalten ein Picknick im Garten /

Bring some food and we'll do an outdoor potluck
###15:00 – 16:30 Mini-Barcamp !
Eine offenes Mini-Barcamp zum Wissen teilen, Vernetzen, Projektideen für die OSCEdays 2017 und darüber hinaus machen. Wie können wir urbane Lebensmittelproduktion noch zirkulärer machen? Welche Ideen kann man direkt im Agora Rollberg Garten umsetzen? Hast du Wissen, Ideen oder Fragen? Komm vorbei. /

An open mini-barcamp to share knowledge, connect to new people and to brainstorm ideas for OSCEdays 2017 at Agora Rollberg and beyond. How can we make urban food production more circular? Which ideas cn be tested in the Agora Rollberg community garden? Do you have skills, ideas or questions? Come by.
CHALLENGES
Challenge: Was können wir mit unserem IBC-Tank machen? Lasst uns ein gemeinsames Projekt ausdenken. / What can we do with this? Let's create an idea and make it happen.
Wie können wir die Beete bewässern? Wie fangen wir am besten Regenwasser auf? / Where to get water? How to collect rainwater in a smart way?
Können wir noch zirkulärere Hochbeete erfinden? / Can we invent even more circular flower beds?
Plus + + +