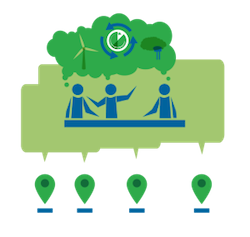 Hi @BoST & Future BoST
In the last two Calls of the Board Of Stewardship we were discussing the future board. We need to invite the next one and to make some changes as well. So here is the call.
##Being on the Board
We agreed that to be on the board you should:
Assure a minimum of time for the OSCEdays – at at least 2 hours per week next to the time invested in the general BoST calls every 2 weeks.

Announce a domain she or he wants to work in – like communication, community onboarding, website updating, or whatever. (Update:) There is a To-Do-List for this now. You can pick at least one role from the list or add a new one.
The first part is important to be able to progress with OSCEdays in a way that is a great experience for everyone involved and the second part is important to know what skills we are missing; clear responsibilities will make us able to work effectively as an open network.
##Sign Up
So please, current Board, please state if you are interested to continue your work in the OSCEdays Board Of Stewardship in the comments below.
And also if you haven't been in the Board – if you think about joining. We are happy to meet you. First step for you would be to join one of the future Board Of Stewardship meetings.. Please leave a comment below with a statement that you are interested so we know that we can add you to an upcoming call.
(Please be aware that most BoST work happens here on the forum and is read-write-based. If you don't like reading and writing in english you might not be happy in BoST.)

Please state your interest below. Looking forward to meet you.